Challenge Coins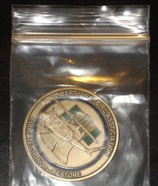 Traditionally, a challenge coin is a coin bearing an organization's insignia or emblem and carried by the organization's members. The Liberty War Bird Association challenge coin bears the organization logo on the front; a Huey in raised relief set on an image of the Liberty Bell with the Vietnam Service Medal colors adorning the bell's yoke along with the motto of "Educate, Honor, Restore" The reverse side of the coin depicts a Huey "slick" in raised relief set on the map of Vietnam. Proudly manufactured in the U.S.A.!
All proceeds are used to acquire, restore, and operate our UH-1 warbirds.
---
$20 each. Includes Shipping and Handling.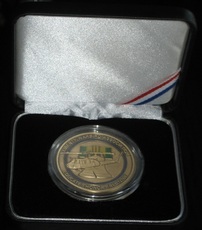 Our Liberty War Bird Association Challenge coin is
​manufactured in the U.S.A. by Northwest Territorial Mint.


---
In the Shadow of the Blade by Arrowhead Films - $33 (inc S&H)
---
A Touch of Home by Arrowhead Films - $18 (inc S&H)